Men in today's world are extremely concerned about their hairstyles. They are looking forward to enhance the way how their hair looks and follow the latest fashionable trends. This has created a lot of attention in the man bun. If you are looking forward to get a man bun, this is the perfect article for you. Go ahead and keep on reading to learn more about man buns and figure out how to maintain a one.
What Exactly is a Man Bun?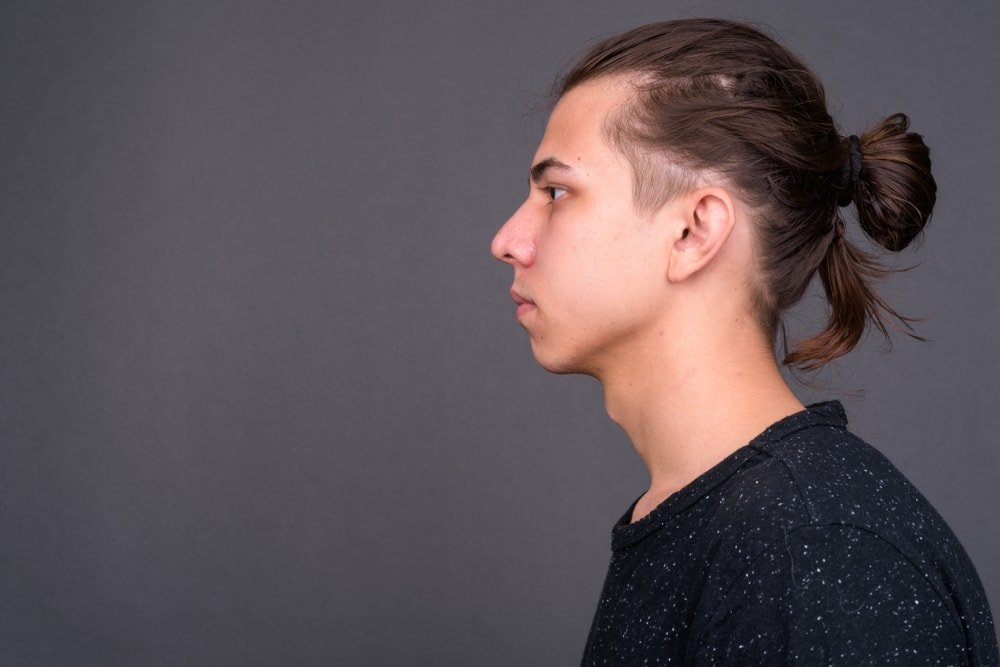 Before you get a man bun, you need to have a clear understanding on what exactly a man bun is and how it will be able to benefit you. This hairstyle is more appropriate for the men who have lengthy hair. When getting the man bun, you are bundling up a bunch of hair on top of your head, so that it looks pretty much similar to a crown.
If you deep dive into man buns hairstyle, you will be able to find it in many different styles as well. However, all those styles will not match perfectly well to your face. Hence, you should understand what the best fitting ones out of available ones are and follow them.
Who can Get a Man Bun?
The man buns will not match perfectly to any facial shape as well. Hence, you must determine whether it will match to the face of your shape or not before getting. If you have short hair, you obviously cannot get a man bun. On the other hand, having medium length hair is not enough for the man buns as well. You don't want to let your man buns look like a tiny marble on top of the head.
Due to all these reasons, this hairstyle is recommended for the individuals who have lengthy hair. If you don't have lengthy hair, but you still need to get the hairstyle, you are encouraged to take a look at the methods, which can assist you with increasing the length of hair within a short period of time. Otherwise, this hairstyle would not be perfect for you.
The type of hair you have can also contribute towards getting this hairstyle. If you don't have dense hair, you will find it as a difficult task to get the hairstyle you need. On the other hand, having hair with too much of thickness can also be difficult to control. Hence, people with medium dense hair will only be able to go ahead with the man bun hairstyle and enjoy the awesomeness of it.
How to Get a Man Bun?
If you believe that you have all the qualifications in order to get a man bun, you can simply go ahead and try it out. As the first step, you will need to cut your hair regularly. This can provide an excellent assistance to you throughout the process of creating the man bun. Otherwise, your hair will be weakened and you will not be able to get the man bun as per your preferences.
You should also be careful to use a right hair conditioner in order to strengthen the hair to make it perfectly match with a man bun. The hair conditioner you purchase should have the ability to nourish your hair in a natural way. Due to this reason, you are encouraged to look for natural ingredients such as jojoba oil, palm oil or coconut oil in the hair conditioner you purchase. Such a conditioner can also moisturize your hair along with the scalp. As a result, you will get the opportunity to stay away from frustrating irritations of your hair.
How to Style the Man Bun ?
Now you have come to the most crucial stage of getting your man bun. You have hair up to the length of your shoulders, but a good technique is needed in order to get a perfect looking bun done on top of the head. Hence, you are encouraged to seek the assistance of a professional hair stylist in your area. Then you will be able to end up with the most impressive results as well.
After getting the man bun, you need to focus on styling it. To style your man bun, you can think about investing your money on a high quality hair band. You can simply wrap the hair band around your hair, so that you can give life to a pony. If you can keep the pony loose, you will be able to enhance the look and feel of your hairstyle as well. It is also possible for you to twist the ponytails around the base of the band.
You should also make sure that all tuck end located under your band are secure and firm, so that you will get the opportunity to make it look good.
How to Maintain your Man Bun ?
You have now got your man bun and the next thing you need to do is to maintain it. You will need to pay a lot of attention to maintain the man bun. In fact, the regular hair maintenance procedure that you go through is not in a position to deliver positive results to you with maintaining a man bun.
You will need to purchase a proper conditioner, which can help you with removing dry ends. In addition, you must see whether the conditioner is capable of eliminating stubborn knots from your hair as well. When your man bun is tied back, it should give a light texture. The products you purchase to nourish your hair should be in a position to support it.
You should also take appropriate steps to trim your hair in every eight weeks, so that you will get the opportunity to maintain your perfect man buns without any hassle. You will love the uniqueness and self-confidence that it can deliver to you as well.